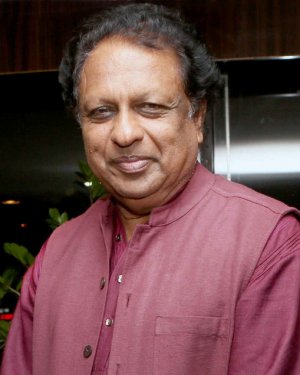 India-US: A Reality Check
I was invited to an unusual "Rendezvous with Indian Youth Leaders-2019" in New Delhi at the end of January. The invitation was from an old friend of mine, Vinson Palthingal, a technology entrepreneur and an Indian Community leader, who has business and family interests in Kerala. He came to prominence during the last US Presidential elections as a strong and vocal supporter of Donald Trump and he had appeared on my television show to discuss US Politics and Community matters. The weather was congenial in New Delhi and the venue was the Habitat Centre I had not visited for some time. The host was the Indo-American Centre in Washington and it was obvious that it had the support of the US Embassy in New Delhi. The key person, who was virtually on every panel either as moderator or participant, was an old Indian hand in Washington circles, Richard Rossow, who spoke with authority on political and economic matters. The whole event was put together by Shalini Goyal Bhalla, an ebullient young lady, whose meticulous planning and involvement ensured the success of the exercise.
The whole objective was to bring together some youth leaders particularly in technology and start-up areas to be made aware of India-US cooperation. A large number of young leaders participated actively in the two day event. The Americans did not seem to have an agenda other than take stock of India-US relations on the eve of the Indian elections. It was a no holds barred discussion on President Trump's policies and their impact on India-US relations. American participants joined in the criticism about the unpredictability of the Trump administration and shared their hope that the durable relationship would stand the test of time.
I was on the panels on Current Global Trends, Education and India-US Strategic Relationship and briefed the group about the roller coaster ride that India -US relationship has been and traced how the two "estranged democracies" had become "engaged democracies" and were moving towards becoming "embracing democracies." In June 2016, Prime Minister Modi had anticipated a new symphony in the relationship, when India became a partner in the Indo-Pacific and a close defence partner. I also said that PM Modi had a successful visit to Washington in 2017, which led to the reaffirmation of the relationship. But the relationship had reached a kind of plateau and the US was preoccupied with several issues and there were no major initiatives with regard to India. I said that the proposed withdrawal of US forces from Afghanistan, which might lead to the emergence of a Taliban led Government, might be a challenge to India. The war on terrorism had not really ended and the US and India had an obligation to continue to combat terrorism. Both the Indian experts and the young and enterprising Indians participated in the discussions and sought opinions on how India-US relations would develop in the future. There was general agreement that the abiding values that characterised the two countries would ensure that India and the US would continue its strategic partnership.
The most impressive panel was on "Conquering New Entrepreneurial Frontiers" in which four young and successful entrepreneurs, Sakshi Talwar, Vivek Kapoor, Samar Singla and Jitin VG participated. They had US education and they returned to India to start their enterprises in non-traditional areas. One had e-commerce in high class rugs, one started an Uber like service for auto-rickshaws, one had developed an App for Restaurant table reservations across the globe and so on. Their spectacular success in India was attributed to the training they received in the US and their ventures had done good for them and India. They had their frustrations in getting permissions, raw materials and labour, but all of them had overcome them and were flourishing. One of them said that he had learnt the lesson that "in India, you could do better by not seeking permission, but by seeking forgiveness once you did something successfully." Another said, "If nobody gave you a seat on the table, create your own table." One did not need to take no for an answer and there were several methods to resolve problems and succeed. These youngsters had no problems with politics either in the US or in India and the advent of the Modi administration was of no concern at all.
The panel on education explored the various ways in which the two countries could collaborate, but the systems were so different that modest programmes like Obama- Singh 21st Century Knowledge Initiative hardly made any difference. It was stressed that the Indian education system should be thoroughly modernised to make any cooperation meaningful. There was also a long discussion as to why Indian Universities did not get high world rankings. Cooperation between the Indian and American universities would be mutually beneficial, it was agreed.
The Rendezvous was not a highly intellectual or strategic exercise. The idea was to expose some successful youngsters to knowledgeable people on India and the US to make them familiar with the issues, not necessarily to resolve them, but to overcome them. Many of them felt that India- US cooperation should be natural and inevitable. Current problems, arising out of geopolitical changes and compulsions should give way to people to people collaboration in the technological, business and educational fields. A young and energetic Professor from Udaipur, Nidhi Jain, led some management games to increase the alertness of young minds.
One of the moderators asked the panellists to say what was it that India should stop doing and what was it that India should start doing to improve US-India relations. My answer was, "Stop complaining about US policies and start to learn to stand on your own legs. The two countries have their own national interests and where they coincide, cooperation will prevail." The audience seemed to agree.
Shalini Goyal Bhalla, the dynamo of the event, said that the exercise was simply to strengthen the US-Indian bilateral relationship. "The leaders got an international platform to introduce themselves, interact with the brightest minds and to develop strong viable solutions to big picture issues," she said. All of us agreed that this was accomplished.