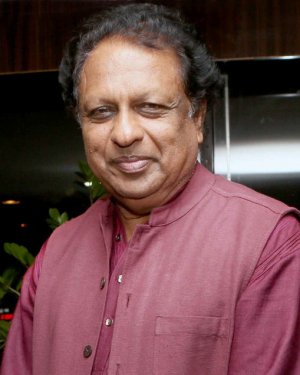 KLF: A Festival of Ideas to Cheer and Cherish
Today, you cannot throw a stone on the Kozhikode beach without hitting a celebrity. Nor can you leave without being immersed in ideas, old and new, beginning with traditional culture to bitcoins, independent software and foreign policy.
More than 500 famous and not so famous personalities rub shoulders with a relatively young audience and struggle to make themselves heard and to hear others. Like other literature festivals, book fairs and conclaves, Kerala Literature Festival (10 to 13 January 2019) is vying for space in the media, particularly social media. The festival, organised by the indomitable Ravi Deecee of DC Books has the support of many institutions, including the Kerala Government itself. For a Literature Festival, it has unprecedented dimensions embracing not only literature and politics, but the burning issues in India and the wide world.
If there was some technology to get everyone to absorb the wide variety of discussions with concurrent sessions and demanding various levels of expertise, visitors would have acquired a bewildering array of knowledge and wisdom. But even the most nimble footed and alert visitors cannot catch even ten percent of the action. How I wish we could have all these thought leaders and performers in smaller doses over a year! But the performers and the audience have to rush to other places to have more of the excitement. This festival will be remembered for the sights and sounds which were missed rather than what the visitors were able to catch.
In Kerala itself, another massive festival is being assembled in Thiruvananthapuram at the end of January 2019.
Ramachandra Guha, Richard Stillman, Shashi Tharoor, Chetan Bhagat, L.Subramaniam, Resul Pookutty, Arundhati Roy, Anita Nair, Devdutt Pattanaik and Manu Pillai got the top billing among the speakers, but there were many others who could be rated above them from various angles. There were many as yet unknown, but budding geniuses everywhere on the beach, doing their own thing. The Kozhikode beach was never so rich with literary, political, technology and other talent.
My main interest in the Festival was the release of my first book in Malayalam by DC Books, a translation of my 'Education of an Ambassador' published last year by Konarak. It is an account of my efforts to reform higher education in Kerala without much success. My studies and recommendations will end up in the dustbins as many others before them, but I thought I should put them all in one place with my observations so that my assignment with the Kerala Government is not construed as a mere sinecure. A Malayalam version, I thought, would make sense for the educational community in Kerala, which is undergoing a transition in linguistic skills from English to Malayalam. If the higher education in Kerala remains in shambles, it is not for the lack of trying. Unless there is a consensus among political parties on certain fundamentals of education, God alone can help the higher education in His own country!
I was invited to two sessions, to have conversations, one with Ambassador Venu Rajamony, the brilliant journalist turned diplomat and author and the other with Navin Chawla, former Chief Election Commissioner and author. Rajamony has a monumental work on the UAE and has just published a book on Kerala floods. Navin Chawla, who became famous for his biography of Mother Teresa, has a book 'Every Vote Counts', the story of the Election Commission and the great Indian elections.
My conversation with Venu Rajamony was on 'Diplomacy in the Age of Isolated Nationalism' which attracted a large audience and wide press coverage. The Hindu Special Correspondent captured the conversation fairly accurately. How do the controversy over the entry of women of menstruating age to the Sabarimala temple and the Narendra Modi government's rejection of UAE's offer of ₹700-crore aid for Kerala's flood relief impact India's global image and its international relations? Both the events dented India's image abroad and lowered the global community's trust in India's capacity to do things properly. The Centre's preventing Kerala from accepting the UAE aid had put the UAE government in a spot to push its Ambassador to publicly state that his government had not made such an offer. This controversy also stopped other likely foreign assistance for Kerala in its track. Some foreign friends checked whether it would offend the Indian government if they offered any aid to Kerala's flood victims.
At a time of battling the aftermath of the floods, the State government was focussing on fighting the Sabarimala agitation. This eroded foreign governments' trust in Kerala (and India) in its efficacy in utilising its resources.
India had a bad image abroad over treatment of women and frequent reports on violation of women's safety and the needless controversy about Sabarimala agitation added to this bad image.
When the world was disturbed by the Babri Masjid demolition, under the instruction of the then Prime Minister Narasimha Rao, we told the UN General Assembly that the government would rebuild the Masjid in order to calm the tempers. But since the promise was not kept, India's international credibility was eroded. Credibility is vital for a nation seeking permanent membership of the UN Security Council. Venu Rajamony noted that the social cohesion within a country was an important factor in determining a country's image and power on the international stage. So were inclusive growth and good infrastructure. India needed to fix its problems with the neighbouring countries in order to be able to be more assertive on the global stage.
My session with Navin Chawla went into the nitty gritty of the Indian elections, their magnitude, complexities and corrupt practices. But, on the whole, India had a good record and the Election Commission remained over and above political interference. We recalled the services of T.N. Seshan, who brought the Election Commission to the forefront and asserted its independence, much to the annoyance of Prime Minister Narasimha Rao. I related a story about how Rao had asked me to take Seshan to the visiting UN Secretary General Boutros Ghali. When I spoke to Seshan about a time for the appointment, he said that the PM was trying to get him a job in the UN. He said that he was not interested and that the only job he wanted was that of the PM and Rao was not in a position to give it to him. Chawla said that if he had heard the story earlier, it would have found a place in his book. There was wide participation in the discussion on Electronic Voting Machines, Nota, voting rights for transgenders and the pravasi vote. Being an eloquent speaker and a thought leader, he captured attention.
This glimpse of what I saw of the festival does not do justice to it as I missed much more than what I saw and experienced. I met many celebrities, but missed many others. There were sessions on such sensitive subjects as Sabarimala, life and letters after the floods and also every genre of literature, music and arts. Political issues were also not left out. It was like a huge feast, which nobody could do justice to. Each tasted a little bit and marvelled at the spread and wondered how well planned and executed it was. Ravi Deecee was everywhere and his wife greeted the speakers at the door. Calicut and the participants in the festival will long remember it as a faultless feat.