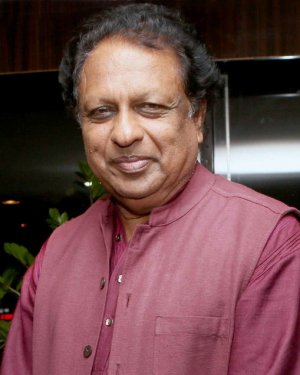 11th KPS Menon award ceremony on 29th Dec 2018
Hon. Governor Shri.Kummanam Rajasekharan,
Hon. President Shri. P.T.Narendra Menon,
Respected Secretary E.P.Chithresan Nair,
Revered Swami Kaivalyananda of the Sree Ramakrishna Ashram, Ottapalam
Distinguished Guests and Friends,
I have reached a stage in my life when I am invited more to present awards, not to receive them and there is more joy in giving rather than in receiving. But when the Chettur Sankaran Nair Memorial Cultural Trust offered me the KPS Menon Memorial Award, I was overjoyed. If a fairy godmother had come to my dreams a couple of years ago to ask me which awards I would like to receive, I would have said the Sree Chithira Thirunal National Award and the KPS Menon Memorial Award, one in the name of a Maharaja of Maharajas and the other in the name of a diplomat of diplomats, both of whom I knew. Both were the very pictures of greatness, grace, generosity and humility. Fortunately, a couple of years ago, I received the Sree Chithira Thirunal National Award from the hands of the then Vice President and my former boss in New York, Shri. Hamid Ansari and today I received the KPS Menon award from the hands of Shri. Kummanam Rajaseskharan. My sense of fulfilment is boundless! I thank the Chettur Sankaran Nair Memorial Cultural Trust, the Hon Governor and all of you who are present here for your gracious gestures.
I would like to pay a tribute to Sri Chettur Sankaran Nair, in whose memory the Trust has been founded. He rose to eminence as a distinguished lawyer, a freedom fighter and the only Keralite to preside over the Indian National Congress. I take pride in the fact that I personally know five generations of his family after him, now that my colleague, Shivshankar Menon,'has four grandchildren, Each one of them has the pedigree, poise and charm inherited from Shri. Chettur Sankaran Nair. In fact, many believe that there is something magical about the water of Ottapalam, which bestows exceptional talents on those who imbibe it. if someone were to bottle the Ottapalam water, it will be in great demand among the aspiring Foreign Secretaries and National Security Advisers in the Foreign Service. Perhaps, my modest achievements in diplomacy were on account of my wife's strong Ottapalam connections. Her grandparents lived here and her father was born and brought up in Ottapalam. Some of our Ottapalam relatives are present here today.
Coming to Shri. KPS Menon, whom we honour today, he was a role model for me as a diplomat, a writer and a humanist. My wife and I  had the  privilege of enjoying the affection of Shri and Smt. KPS Menon from 1968, when we first visited Palat as a young IFS couple. Shri KPS Menon had mistaken us to be Tamil Brahmins because of my name and his recollection that IFS probationers  were not sent to their home states for training. He organised a grand vegetarian lunch for us, but he was aghast when he realised that he had served a vegetarian meal for fellow Keralites. He apologised every time we met in different places in later years for "serving a vegetarian meal to  full-blooded Nairs." Any amount of praise for the vegetarian meal we got in 1968 did not remove his sense of guilt. Such was his concern for his guests all his life. We spent considerable time with Smt and Shri. Menon in Moscow in the years from 1974 to 1977 and we celebrated Onam every year when they came, carrying gifts for each one of us. The love and respect that the Soviets had for him were legendary. A letter from him would get any Indian what he wanted in the Soviet system, whether admissions in medical colleges or best treatment in Soviet hospitals. He regaled us with his anecdotes, with Smt. Menon prodding him to tell more. Even if she had heard them before, she laughed at every punchline. They took care not to monopolise the conversations and we were expected to contribute to the fun with our own stories.
Among the many anecdotes I recall. I would like to share two, even if you have heard them before. Shri. Menon was the last Ambassador to meet Joseph Stalin as the supreme Soviet leader. There were rumours about Stalin being ill. So, as he came out of the meeting, the assembled journalists asked him how Stalin looked. As a good diplomat, Shri. Menon said that he looked fit. Stalin died the next day! Some months later, Shri.Menon had a meeting with the President of Hungary. As Shri. Menon was leaving, the President said, "Your Excellency, you may tell the press all that we discussed, but please don't say I looked fit!"
The other one was equally hilarious. The occasion was a performance of Dussasana Vadham by Kerala Kalamandalam in Moscow with the then leader of the Soviet Union, Nikita Khrushchev in attendance. The scene of Bhima tearing open Dusshasana's body with his nails and drinking his blood and putting on his entrails like a garland on himself shocked even the Communist patriarch. He turned to Shri. Menon and asked, "Your Excellency, you still call yourself a non-violent nation?" 
My conversations with him and reading all his books, made me such an ardent admirer of his that, as the best form of flattery, I imitated his negotiating style, modelled my autobiography, 'Words, Words, Words' on his 'Many Worlds', mugged up his anecdotes, began writing a New Year letter like the ones I used to get from him every year and even began signing myself as TPS. This is why I feel myself blessed and inspired by getting an award in his name.
I realise that this is not an award for diplomats alone. Many luminaries in literature, art, music  and business have received the award. Ambassador Nirupama Rao and myself are the only diplomats among the eleven, who have been honoured so far. Shri.K.P.S. Menon was interested not only in diplomacy, but in literature, music and art. This meant that the competition for the award was not just among diplomats, making it even more valuable.
As for my own career, much has been said and this award is also in recognition of my successes in diplomacy. But diplomacy is, by its very nature, nebulous and it is hard to identify successes and failures. I can only say that I took every assignment as an opportunity and did my best to play my role as best as possible. I am an ardent evangelist of the IFS as I enjoyed its charms and faced its challenges  with equanimity. Driving past the White House, the Kremlin, the Japanese Imperial Palace and the Hoffburg Palace in Vienna every day was exciting in itself. My wife and I benefitted from that experience  We are gratified that our two children received good education and fulfilled their dreams in the middle of it all. But we also faced expulsions and armed attacks in the line of duty. There is a saying in Kerala that whatever tricks you may do on the top of the coconut tree, the reward will come only when you land safely on the ground. This award is that reward.
Hide quoted text
The word, "charming" is glibly used about many diplomats, as they are gentle, suave and soft in public. Diplomats, they say, even if they ask you to go to hell, will say it in such a way that  you look forward to the journey. But Shri. Menon was one of the very few diplomats to whom the word "charming" could be used without any exaggeration. He was charming to the core not just in manners, but in his heart and soul.
With these words, ladies and gentlemen, I accept the KPS Menon Memorial Award 2018 with gratitude and great humility.
Thank you.