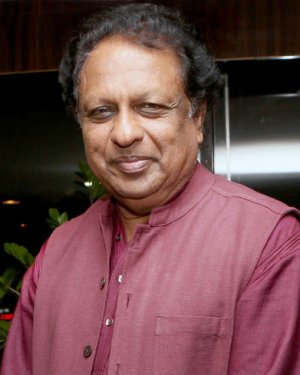 New Year Letter 2021
Friends,
New Year letters normally begin with a review of the past year, but to review 2020, is to look back at "the unrelenting insanity of this hideous year," as the 'Washington Post' characterised it. The biggest feature of the year was that the moment you felt that it could not be worse, it got worse. Survival alone was success and I congratulate everyone who succeeded one way or another. Now is the time to count our blessings and pray for the future.
We chased a mirage the whole year, thinking that we were close to liberation and normalcy. Predictions of the end of the agony, a flattening of curves, a vaccine getting ready and herd immunity kept us waking up after every nightmare only to read another set of numbers which left us numb. We began rejoicing even when numbers went down marginally. To think that each of those numbers had a life of its own with several lives depending on it was sheer angst. Many lives were lost, including Poet Sugathakumari, who fought all her life to save the earth.
The virtual halt of all travel was the first major consequence of the pandemic. When I flew back from a conference on "the Strengths of India" at the University of Pondicherry on March 9, 2020, I did not realise that I would be grounded for so long after that . My elder brother had a theory that Lekha had conspired with China to create the virus to limit my travels, because she thought that I was travelling too much. She now knows what it is to have the husband at home all the time. So far we have done well as we found our own spaces even in the new norm. Since I have been at my desk reading or writing, she too began writing her memoirs and began circulating them, making family and friends impressed by her memory and writing skills. We were lucky to have domestic help throughout the year to keep the kitchen going every day for every meal except when we asked Swiggy to deliver some delicacies.
All activities going online was another new feature of 2020. From ordering grocery to discussing geopolitical changes, the immense possibilities of the internet came to the rescue of humanity to keep the conversations going. The NSS Academy of Civil Services was the first to start online classes, enabling us to have a greater reach in Kerala and outside. Writing as many as three columns a week and handling the responses was quite exciting. But sadly, two of the news portals, 'The Lede' and 'Pennews' for which I was invited to write regular columns suspended publication on account of the economic situation. I have now begun to write regularly for 'Open', 'Sunday Guardian' and the 'Science, Technology and Security Forum', in addition to the 'Hindu', 'Rediff.com', 'Manoramaonline', 'Mathrubhumi' and 'Malayalamanorama' dailies which means more writing. There is no dearth of requests for special columns, forewords, book reviews and others, leaving no time to complain about boredom.
Seminars have given way to webinars, which have multiplied because they are virtually without cost on travel etc. This trend is likely to continue, now that the virtues of webinars have been newly discovered. Distance has become irrelevant in choosing guests for webinars. In fact, the extra reading that I expected to do during this time did not materialise as the webinars demanded considerable effort for preparation.
The biggest strain was to worry about the children and grandchildren in New York and Dubai, but here again, communications helped immensely. We woke up every morning for 250 days hearing the voice of our elder son, Sree who conducted a Daily Global Show, involving guests from many disciplines and many countries. Seeing him everyday assured us that he, Roopa, Durga and Krishna were safe and well. Our second son, Shree, could not visit us as he used to do, but he, Sharu and Shivaay were with us at a click of the mobile phone. We strictly followed the precautionary measures and rarely left home except for essential needs. We were often aghast at the careless and thoughtless acts of some people, which aggravated the pandemic again and again.
I suspended my weekly 'Videsha Vicharam' show at Asianet News because of the hazard involved in going to the studio, but participated in as many discussions as possible from the safety of my home. I also started a weekly programme on YouTube, TEA WITH TPS, a freewheeling chat with interesting people which I enjoy very much, though, with the proliferation of diverse programmes, finding an attentive audience is a challenge,
Human ability to adapt itself to new circumstances was very much on display in 2020. But a perplexing feature was the growth of human depravity at the same time. Crimes of various kinds dominated the news, including gold smuggling, high level corruption and more than the usual doses of rape, suicide and murder. As a result, the media turned to incessant breaking of news in hundreds, leaving no time to pause to think or discuss issues in depth. News channels vie with each other to present innovative programmes of various kinds.
I have already written a "2020: An Elegy", covering national and global trends in 'Open', a journal known for ideas and thoughts expressed by some eminent analysts and thinkers. So, I am confining myself here to sharing some personal thoughts with family and close friends.
This time I refrain from using the phrase, "Merry Christmas and a Happy New Year." Instead, I wish all of you a prayerful holiday season in the hope that 2021 will be a year of recovery and rebuilding, free from fear, anxiety and disease. May the vaccine of love and goodwill supplement the medical vaccines, which promise liberation from the pandemic.
Thank you.
Warmly,
TPS and Lekha
January 1, 2021