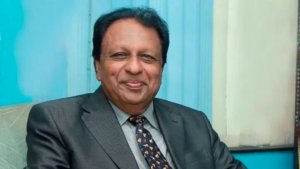 India Breathes New Life Into NAM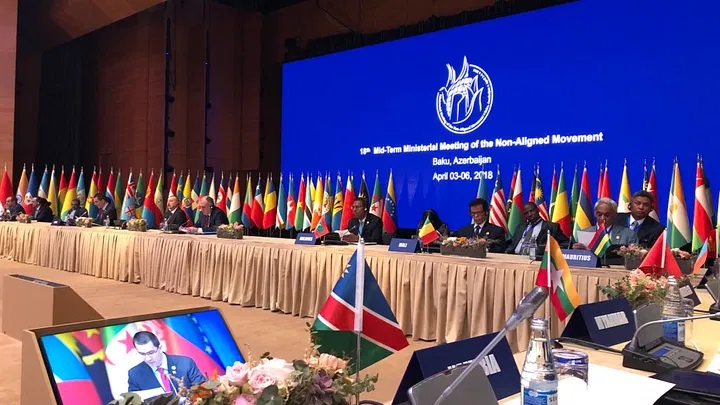 "India has moved on from its non-aligned past. India is today an aligned state — but based on issues," the then Foreign Secretary Vijay Gokhale said during a session titled 'The Road to 2030: Challenges, Partnerships and Predictions' at the Raisina Dialogue in January 2016.
Not surprisingly, Prime Minister Narendra Modi did not participate in the NAM summits of 2016 and 2019. Dr Manmohan Singh was the last Indian Prime Minister to attend a NAM summit, in Teheran in 2012. Apart from Charan Singh, no Indian Prime Minister had ever skipped NAM summits before.
When the global situation did not permit the hosting of a summit by Iraq, the whole movement had turned to India to provide leadership at short notice. Such was the role of India in guiding and sustaining NAM.
PM Modi's presence at a virtual Summit of NAM Contact Group (a mechanism to address urgent issues) may be seen not as a reversal of policy, but as an alignment with NAM "based on issues."
With the pandemic raging on and Coronavirus cases increasing in India, PM Modi thought it appropriate to use the NAM forum to highlight the need for multilateralism and international cooperation.
Just as he buried the hatchet on SAARC and hosted a SAARC summit, together with Pakistan, he decided to attend the virtual NAM conference. As discussions about a post-COVID world took centre-stage, he must have felt that in times of crisis, one has to seek friendship and cooperation while also adapting and adjusting to a changing world.
A grouping of 120 countries, which India had helped to establish and virtually led during the Cold War, was too important a constituency to be disowned.
India's position that it was moving on from non-alignment to selective alignment arose from a lack of appreciation of the fact that a close relationship with the US and even growing strategic and security alignment in the form of the Quadrilateral and the Indo-Pacific did not dictate such a declaration, as NAM was tolerant of diverse policies even in its heyday.
Cuba and Singapore were both active members of the non-aligned movement as they had no formal military alliance with any country. We could have happily carried on regardless of our close relationship with the US, bordering on an alliance.
It is also true that India began showing signs of solidarity with the small developing countries after the American withdrawal from its commitments around the world. The PM's Shangrila speech gave more than a hint of this affinity.
The Prime Minister's presence at the NAM conference, therefore, was quite logical and in keeping with our championship of multilateralism in a post-COVID world.
"Today, humanity faces its most serious crisis in many decades. At this time, the Non Aligned Movement can help promote global solidarity. NAM has often been the world's moral voice. To retain this role, NAM must remain inclusive. India accounts for one-sixth of humanity. We are a developing country and a free society. During this crisis, we have shown how democracy, discipline and decisiveness can come together to create a genuine people's movement," he said at the very outset, without casting any aspersions on the relevance of the movement.
He went on to say: "COVID-19 has shown us the limitations of the existing international system. In the post-COVID world, we need a new template of globalisation, based on fairness, equality, and humanity. We need international institutions that are more representative of today's world. We need to promote human welfare, and not focus on economic growth alone. India has long championed such initiatives."
After outlining the various steps India had taken to fight the pandemic, he concluded: "In the founding spirit of our Movement, let us aim today to come together, not grow apart. Each of us can be safe from the pandemic only if we all are united. Let us work as partners towards an inclusive and cooperative global response."
When the international situation is in a state of flux and the leadership of the world is shifting in different directions, India committing itself to the NAM constituency is important and it should not be left to Venezuela and Azerbaijan to lead it.
India toiled tirelessly to keep it on the middle road, not to be hijacked by Cuba to the left or Singapore to the right. We fought to keep Egypt within it when every Arab country wanted it to be ousted in 1979 after the Camp David agreements.
Indira Gandhi risked a bear hug from Fidel Castro as she took the NAM gavel to save it from the uncertain leadership of Iraq. Had it not been for India, NAM would have been wound up at a ministerial meeting in Ghana in 1991 soon after the collapse of the Berlin Wall. It was characterised as the "last gasp of the old style radicals".
India argued vehemently against those who felt that NAM had outlived its utility. Since the essence of nonalignment was freedom of thought and action, India insisted that it was valid whether there was one bloc or no bloc.
Even while building alliances with others, we availed of the NAM umbrella to promote our national strategies when it suited us. The very lack of homogeneity and unity in NAM enhanced its utility for us.
A new NAM for the fast developing new norm in international affairs may be opportune. The virtual NAM conference in the middle of a global crisis seems to present an opportunity.
An obvious way is to revive NAM by breathing new life into it and making it fit to deal with the new norm. But it has baggage, which may be difficult to unload.
A movement conceived in the context of a bipolar world may not suit a multipolar world. A partnership of near equals like IBSA (India, Brazil and South Africa) with similar interests without any ideological conflict is probably the best model to follow. Something on the lines of the G-15 organised by India and like-minded countries some years ago could be put together with the objective of dealing with not only the pandemic, but also issues like climate change, terrorism and protectionism. The members may have links with the US, China and Russia, but they should be able to work together without the undue influence of the three.
By highlighting the role of NAM in the past, PM Modi has introduced into the current debate a model of international cooperation worthy of consideration as the "Samudra Manthan" or the churning of the ocean has begun in search of 'Amrut', which will revive and heal the ravages of the pandemic.
The churning may be a long and arduous process and may bring up poison and other evils, but it is important to add the right ingredients to ensure that what emerges finally will revitalise and energise the world.